WAREHOUSE BUILD-OUT TORONTO
A professional and functional warehouse build-out means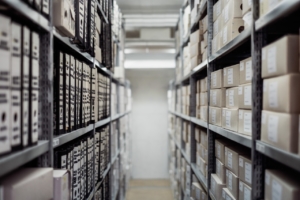 the difference of taking your current warehouse space to the next level. You want it to be pleasing to the eye, a reflection of your company, and an overall step forward for your business. This is why MMD Construction is the perfect fit for your warehouse renovation needs.
At MMD Construction our goal is to provide an exceptional full-service project management and renovation solution. We will ensure that every detail in your warehouse renovation build-out project is completed with the quality and integrity that your business deserves. MMD Construction has been a family owned and operated business for more than forty years providing exceptional services within the GTA. In the course of these four decades, we have built our reputation of having exceptional customer satisfaction and quality work that makes your vision a reality. We completely understand that your finished project is a reflection of your company and we want to make sure that you are 100% satisfied with the whole process from beginning to end.
Experienced Project Management
Another reason to add on why MMD Construction should be a part of your warehouse solution is our experienced project management professionals. Our team is determined to complete the project on time, within your budget, and successfully to meet all of your needs. Our project management team is a pivotal part of our service and is designed to meet your goals and specific criteria successfully. Keep in mind that any special request or question for MMD Construction you have along the way is met with satisfying answers and solutions from our experts. Our warehouse build-out Toronto team is comprised of top-notch, certified trade workers that pay attention to detail and use a hands-on approach. Our promise is to keep you involved and communicate every step of the way.
For quality results and service you can count on, contact a member of our team today. We will be happy to discuss your ideas and arrange for a complimentary consultation and quote.

George Nela
MMD Construction built us retail space on the second story of our current store space. Dino and his team built walls, cut out spaces for internal windows, ran wiring, installed lights, and put down floors. The job was done timely with minimal disruption to business and we now have a functioning business up on the second level. Thank you!

Ben Adelman
MMD is one of the best companies I have had the pleasure to work with. Highly professional from start to finish, available any time to meet or speak with you. MMD has a great team that meets deadlines and delivers. One of the things that I liked about working with them was that they were very experienced and anticipated any possible complications. They were fully transparent from the beginning of the process, so there were no surprises later.

Alina T.
We've done 2 projects with MMD Construction. The high standards of the company are reflected by their employees and the trades they work with. MMD's team delivered our design & build project on time and on budget. If we have a third project in our future, you can be assured that we'll work with MMD Construction again!

David Lee
We recently used Dino and his team to do a commercial build for our interior space. They were very professional and knowledgeable. MMD was able to deliver our job ahead of schedule and on budget. Great people to work with. We would hire them again in the future and would recommend them for your next job.