OFFICE DESIGN BUILD TORONTO
As a family owned and operated organization,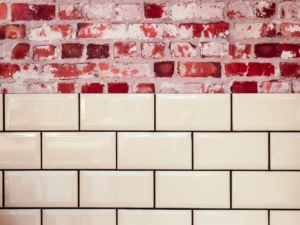 MMD Construction has been producing high-quality office design build solutions for more than 40 years within the GTA. Your office's design has an impact on your business, productivity, as well as your overall capability to operate successfully and MMD Construction understands this. Our team is comprised of highly professional and skilled trades workers to ensure 100% satisfaction from our workmanship. On each and every project, we are determined to create an office space that will not only make you proud but will be a quality reflection of your business and help take your operations to the next level.
When it comes to office renovations, you have the decision to either enhance your current office space or create an entirely new one. We will work with you and guide you through the whole process of the project from the consultation, design, securing necessary permits to the construction and final completion. Our project management team is a fundamental part of our organization and will ensure that your project is on budget, on schedule and is a rewarding experience. MMD Construction stands by every single project we do and from start to finish take every consideration necessary to uphold the highest standard of quality. Our promise to you is always backed by our one year warranty on all of our workmanship.
Our Office Design Build Toronto services include:
      Complete build out
      Project management
      On-site supervision
      Demolition
      Small Buildings
Our Commitment
At MMD Construction we put our customers first in office design build Toronto projects. We want to ensure that your needs for your office space are being met and will meet or exceed your expectations. We accomplish this goal with our highly skilled workers, a strong project management team and our promise to make your vision a reality.
For quality results and service you can count on, contact a member of our team today. We will be happy to discuss your ideas and arrange for a complimentary consultation and quote.

George Nela
MMD Construction built us retail space on the second story of our current store space. Dino and his team built walls, cut out spaces for internal windows, ran wiring, installed lights, and put down floors. The job was done timely with minimal disruption to business and we now have a functioning business up on the second level. Thank you!

Ben Adelman
MMD is one of the best companies I have had the pleasure to work with. Highly professional from start to finish, available any time to meet or speak with you. MMD has a great team that meets deadlines and delivers. One of the things that I liked about working with them was that they were very experienced and anticipated any possible complications. They were fully transparent from the beginning of the process, so there were no surprises later.

Alina T.
We've done 2 projects with MMD Construction. The high standards of the company are reflected by their employees and the trades they work with. MMD's team delivered our design & build project on time and on budget. If we have a third project in our future, you can be assured that we'll work with MMD Construction again!

David Lee
We recently used Dino and his team to do a commercial build for our interior space. They were very professional and knowledgeable. MMD was able to deliver our job ahead of schedule and on budget. Great people to work with. We would hire them again in the future and would recommend them for your next job.