RETAIL RENOVATION TORONTO
At MMD Construction we understand that retail renovations are a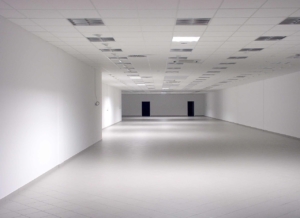 complicated and major undertaking that needs to be addressed with exceptional quality, craftsmanship, and care.  We understand that retail business owners have unique needs and specific requirements. Our dedicated team of professionals will work with you closely throughout all phases of your project from the initial consultation to when we finish the final clean up.  We have extensive experience in the commercial retail field and provide a full-service solution to all of our projects, no matter how detailed or complex.
We are proud to have been chosen to undertake hundreds of retail renovation projects over the past four decades and continue to set the highest standard for quality and professionalism in the industry. We truly understand how important it is to create a lasting and memorable impression on your customers, and we will work with you each and every step of the way to ensure absolute success on your renovation project.
Our retail renovation Toronto services include:
Full Build-Out
Project Management
Site Supervision
Demolition
Drywall
Finish work
Doors & Hardware
Windows
Painting
Custom Woodworking
Flooring
Hands-On Design
Our Commitment to Quality
In retail, we know that every inch and square foot of your store space is critical. Our skilled team of professional trades workers will ensure that your entire location is optimized to it's fullest potential and completely functional. At MMD Construction, we will work with you closely through each aspect of your renovation project to cover zoning requirements, budget, timelines, and help you choose the best materials. We leave no stone unturned to guarantee that your vision becomes a reality. We believe that quality, honesty, and integrity are the foundations for lasting and strong client relationships. Each and every project we do is backed by a one year warranty on our workmanship and we are always here to listen to your ideas, needs, and concerns.
If you are considering a retail renovation project, contact our team today to discuss your ideas and arrange for a full on-site consultation and quote. When you choose MMD Construction, you are choosing quality, professional results that will last.

George Nela
MMD Construction built us retail space on the second story of our current store space. Dino and his team built walls, cut out spaces for internal windows, ran wiring, installed lights, and put down floors. The job was done timely with minimal disruption to business and we now have a functioning business up on the second level. Thank you!

Ben Adelman
MMD is one of the best companies I have had the pleasure to work with. Highly professional from start to finish, available any time to meet or speak with you. MMD has a great team that meets deadlines and delivers. One of the things that I liked about working with them was that they were very experienced and anticipated any possible complications. They were fully transparent from the beginning of the process, so there were no surprises later.

Alina T.
We've done 2 projects with MMD Construction. The high standards of the company are reflected by their employees and the trades they work with. MMD's team delivered our design & build project on time and on budget. If we have a third project in our future, you can be assured that we'll work with MMD Construction again!

David Lee
We recently used Dino and his team to do a commercial build for our interior space. They were very professional and knowledgeable. MMD was able to deliver our job ahead of schedule and on budget. Great people to work with. We would hire them again in the future and would recommend them for your next job.