COMMERCIAL REMODELING TORONTO
At MMD Construction, we have over 40 years of commercial remodeling experience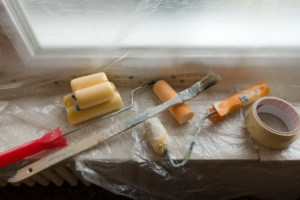 and are recognized as one of the leading commercial construction companies within the GTA. We are proud of the reputation that we have built on quality design, superior contracting and excellent client service.
Our knowledgeable team of professionals understands that business owners have unique requirements, strict budgets and need as little downtime to their operations as possible. We will work with you closely in all phases of your project, from the initial consultation to the design, planning, and construction through to the final clean-up to ensure that the results match your vision. Furthermore, we back each of our projects with a one-year workmanship guarantee as well as honor manufacturer warranties. At MMD Construction, we provide a  full-service solution to all of your commercial remodeling needs and we ensure that your project is completed seamlessly and with as little disruption to your business operations as possible.
MMD Construction and our commercial remodeling Toronto team have the industry experience and expertise to handle all types of commercial projects no matter what the size or scope. We specialize in:
Retail
Restaurant
Hotel
Plaza
Office Spaces
Our Quality
We create a rewarding process and high return on investment for our commercial clients by combining our extensive knowledge and industry experience with outstanding customer service, quality workmanship, flexibility and attention to detail. Our success stems from our ability to always meet and often exceed our client's expectations while always completing projects on time and on budget.
Our Service Commitment
Honesty and integrity are two of our core values in addition to providing superior client service to develop strong and lasting relationships. We care about the quality of your project, your budget goals and maintaining a strict timeline to ensure that your remodeling project is completed with the highest level of quality and care. If you have been considering a new project, contact a member of our team today.

George Nela
MMD Construction built us retail space on the second story of our current store space. Dino and his team built walls, cut out spaces for internal windows, ran wiring, installed lights, and put down floors. The job was done timely with minimal disruption to business and we now have a functioning business up on the second level. Thank you!

Ben Adelman
MMD is one of the best companies I have had the pleasure to work with. Highly professional from start to finish, available any time to meet or speak with you. MMD has a great team that meets deadlines and delivers. One of the things that I liked about working with them was that they were very experienced and anticipated any possible complications. They were fully transparent from the beginning of the process, so there were no surprises later.

Alina T.
We've done 2 projects with MMD Construction. The high standards of the company are reflected by their employees and the trades they work with. MMD's team delivered our design & build project on time and on budget. If we have a third project in our future, you can be assured that we'll work with MMD Construction again!

David Lee
We recently used Dino and his team to do a commercial build for our interior space. They were very professional and knowledgeable. MMD was able to deliver our job ahead of schedule and on budget. Great people to work with. We would hire them again in the future and would recommend them for your next job.