ICI GENERAL CONTRACTORS TORONTO
MMD Construction has been a family owned company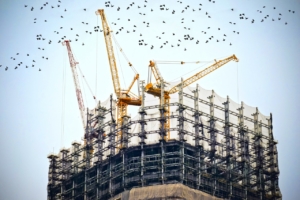 for more than four decades and during this time we have come to understand that every business has unique requirements and specific needs. We want to ensure 100% satisfaction from you in any project we endeavor and take on for your organization. This is why we take pride in our ICI general contractors Toronto team. Our experienced and certified trades force provide our clients with the quality work and superior customer service that they deserve.
Our highly skilled team has an extensive background and experience in the ICI field. This signifies that MMD Construction will be able to provide you with full-service solutions to any project no matter how complex it may seem. Our ICI contractors will collaborate with you and guide you through every step of the project from the beginning to the end. With MMD Construction any question, concern or request you have along the way is always treated as a priority, answered and resolved by our experienced professionals. Our promise is to keep you involved and communicate throughout the entire process.
At MMD Construction, our commitment to you is to uphold honesty and integrity in all of the work we do.  Our team always stands by the craftsmanship that we do and to back up this statement we offer a one-year guarantee on our workmanship.
Below are a few of the areas we specialize in:
      ICI buildings: hospitals, police stations, corporate building interiors, and schools
      Electrical and Mechanical Contracting
      High Rise Commercial and Residential Property
      Low-Rise Residential Property
Please feel free to contact a member of our team today to discuss your next project with MMD Construction. We will be happy to make arrangements for a complimentary consultation and quote. We look forward to hearing from you.

George Nela
MMD Construction built us retail space on the second story of our current store space. Dino and his team built walls, cut out spaces for internal windows, ran wiring, installed lights, and put down floors. The job was done timely with minimal disruption to business and we now have a functioning business up on the second level. Thank you!

Ben Adelman
MMD is one of the best companies I have had the pleasure to work with. Highly professional from start to finish, available any time to meet or speak with you. MMD has a great team that meets deadlines and delivers. One of the things that I liked about working with them was that they were very experienced and anticipated any possible complications. They were fully transparent from the beginning of the process, so there were no surprises later.

Alina T.
We've done 2 projects with MMD Construction. The high standards of the company are reflected by their employees and the trades they work with. MMD's team delivered our design & build project on time and on budget. If we have a third project in our future, you can be assured that we'll work with MMD Construction again!

David Lee
We recently used Dino and his team to do a commercial build for our interior space. They were very professional and knowledgeable. MMD was able to deliver our job ahead of schedule and on budget. Great people to work with. We would hire them again in the future and would recommend them for your next job.