COMMERCIAL LANDLORD FIT UP TORONTO
MMD Construction works with landlords closely to finish spaces and accommodate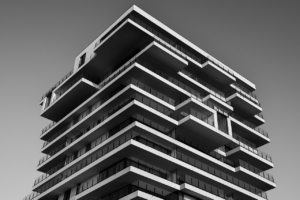 the needs of certain tenants. We offer a full-service solution from designing, construction to the placement of heating, air conditioning, lighting, utilities and customizing all finishes to highly reflect on your business and reputation. Our commercial landlord fit up Toronto solutions are geared towards providing a quality and affordable service to building owners and helping turn their units into exactly what has been envisioned.
Quality Service
If your unit needs an upgrade or build-out, we are here to help. We believe that quality is a priority and is what builds not only stunning spaces but client relationships as well. We work individually with landlords to make sure that we completely understand your unique requirements and needs. Throughout the planning phase of your renovation project, we will do everything possible to reduce vacancy time and disruptions to the rest of your tenants. Our detail-oriented design and construction approach ensures that every aspect we complete from planning, building to the final finishing touches is delivered with the highest level of quality and service.
At MMD Construction, we have experience in all types of rental building projects, big or small. Our ever growing list of satisfied landlords has built us a reputation for being one of the leading and most trusted commercial landlord fit up companies within Toronto. Our services include:
Full Build-Out
Project Management
Site Supervision
Demolition
Our Guarantee
We back each and every project with a one year warranty on all workmanship as well as honor manufacturer warranties. With MMD Construction, not only will you have peace of mind that you will receive the highest quality renovation, but that every detail will be perfectly executed, planned and managed so that you can continue to run your business.
Our expertise, industry experience and on-going commitment to client satisfaction separates us from the competition. If you have been considering a landlord fit up construction project, contact our team today. We would be happy to discuss your ideas and make arrangements for a full consultation and quote.

George Nela
MMD Construction built us retail space on the second story of our current store space. Dino and his team built walls, cut out spaces for internal windows, ran wiring, installed lights, and put down floors. The job was done timely with minimal disruption to business and we now have a functioning business up on the second level. Thank you!

Ben Adelman
MMD is one of the best companies I have had the pleasure to work with. Highly professional from start to finish, available any time to meet or speak with you. MMD has a great team that meets deadlines and delivers. One of the things that I liked about working with them was that they were very experienced and anticipated any possible complications. They were fully transparent from the beginning of the process, so there were no surprises later.

Alina T.
We've done 2 projects with MMD Construction. The high standards of the company are reflected by their employees and the trades they work with. MMD's team delivered our design & build project on time and on budget. If we have a third project in our future, you can be assured that we'll work with MMD Construction again!

David Lee
We recently used Dino and his team to do a commercial build for our interior space. They were very professional and knowledgeable. MMD was able to deliver our job ahead of schedule and on budget. Great people to work with. We would hire them again in the future and would recommend them for your next job.