RETAIL CONSTRUCTION TORONTO
At MMD Construction, we understand how important it is to have the vision of how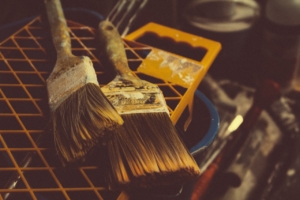 your retail business should look made into a reality. As a family run company with more than four decades of experience in retail construction, we have the knowledge and expertise to deliver exceptional results.  Our qualified team of general contractors and certified trades workers will work with you each step of the way to ensure that your experience is rewarding, exceeds your expectations and provides a vibrant space to welcome your customers.  
Why Choose Us?
Building high-quality retail spaces take years of experience and detailed knowledge of the industry.  Our dedicated team of professionals knows just how critical the finished result of your construction project is to the success of your business. Whether you need an entirely new retail space or are remodeling your current location, we provide a complete full-service solution that will deliver stunning results and peace of mind knowing you have a quality group of industry leading contractors by your side.
The details and dimensions of retail construction projects can change, but MMD Construction guarantees our quality craftsmanship and excellent results for each and every project. We back our workmanship with a one-year warranty and stand behind everything that we do. Whether you need a kiosk designed and constructed, or a full shopping plaza, trust us for results that will make your business stand out.
Our Commitment
Our retail construction Toronto team believes that quality is a priority and is what builds lasting client relationships.  We work with business owners directly to thoroughly understand their unique needs and requirements. When organizing your retail construction or renovation project, we will do everything possible to reduce business downtime and minimize disruptions. Our excellent project management approach is detail orientated and hands-on, ensuring that everything from the actual construction to the last stroke of paint is delivered with the highest level of quality and professionalism.

George Nela
MMD Construction built us retail space on the second story of our current store space. Dino and his team built walls, cut out spaces for internal windows, ran wiring, installed lights, and put down floors. The job was done timely with minimal disruption to business and we now have a functioning business up on the second level. Thank you!

Ben Adelman
MMD is one of the best companies I have had the pleasure to work with. Highly professional from start to finish, available any time to meet or speak with you. MMD has a great team that meets deadlines and delivers. One of the things that I liked about working with them was that they were very experienced and anticipated any possible complications. They were fully transparent from the beginning of the process, so there were no surprises later.

Alina T.
We've done 2 projects with MMD Construction. The high standards of the company are reflected by their employees and the trades they work with. MMD's team delivered our design & build project on time and on budget. If we have a third project in our future, you can be assured that we'll work with MMD Construction again!

David Lee
We recently used Dino and his team to do a commercial build for our interior space. They were very professional and knowledgeable. MMD was able to deliver our job ahead of schedule and on budget. Great people to work with. We would hire them again in the future and would recommend them for your next job.